Don's 27 was originally built by Larry Carline in 1953 in his friend Richard Cote's garage on Edison St. in Dearborn,Mi.  Larry picked up a 27 2-door sedan body in Canada and cut the body to make the pickup cab.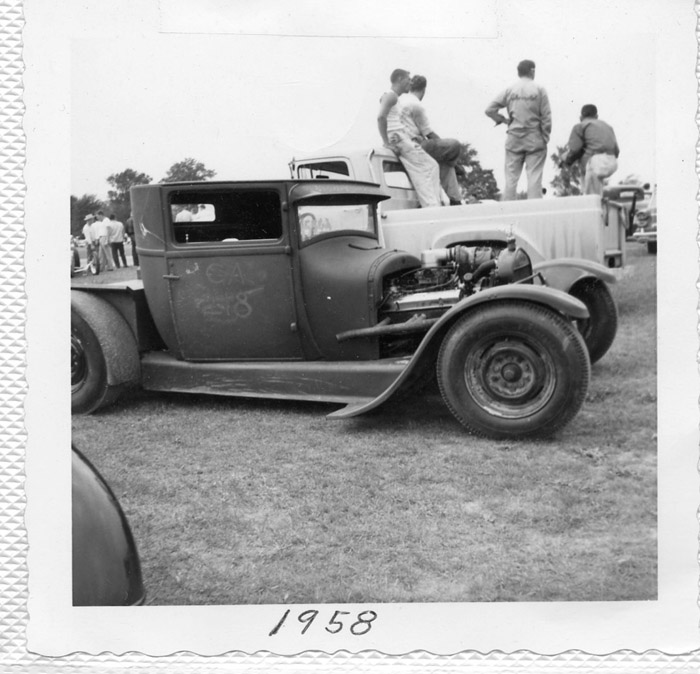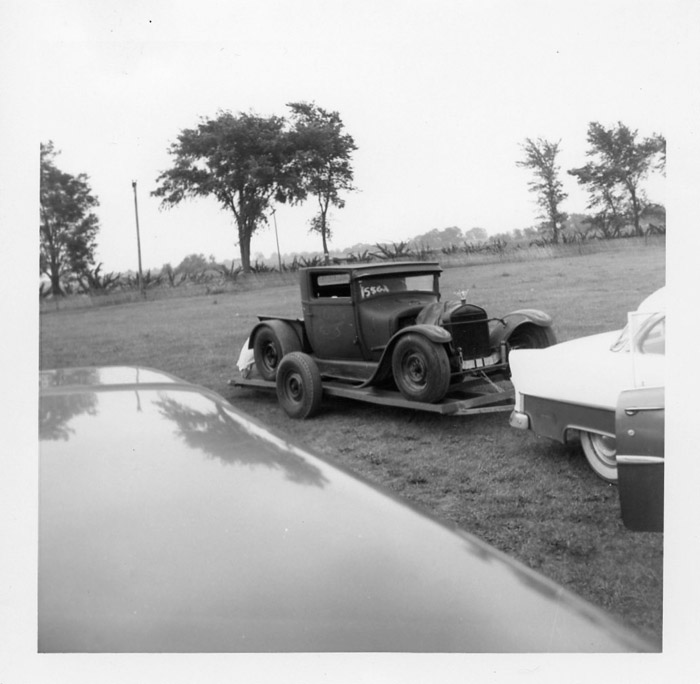 Here's is a video of Larry drag racing the car in 1958.

             (double click video to enlarge) 

Larry's parent's sold the car after he went into the service.  He does not know who bought it.

The next known owner was Chet Bodenmiller of Rockwood, Mi who owned the car in the late 1960's.  Here is a picture from a friend's Mortgage Survey which shows the '27 four houses down in Chet's driveway.

PAGE IS UNDER CONSTRUCTION

Don saw a for sale ad for the car in the newspaper in 1974 and went to Rochester, Mi to check it out.  The seller was Terry Brody and Don bought the car.  Here are some pictures of Don at Terry's getting ready to drive the car the 40 miles home.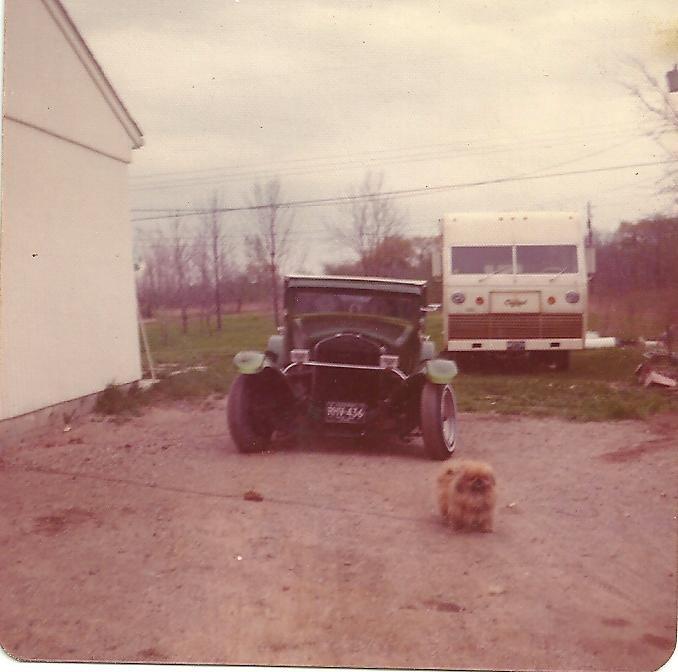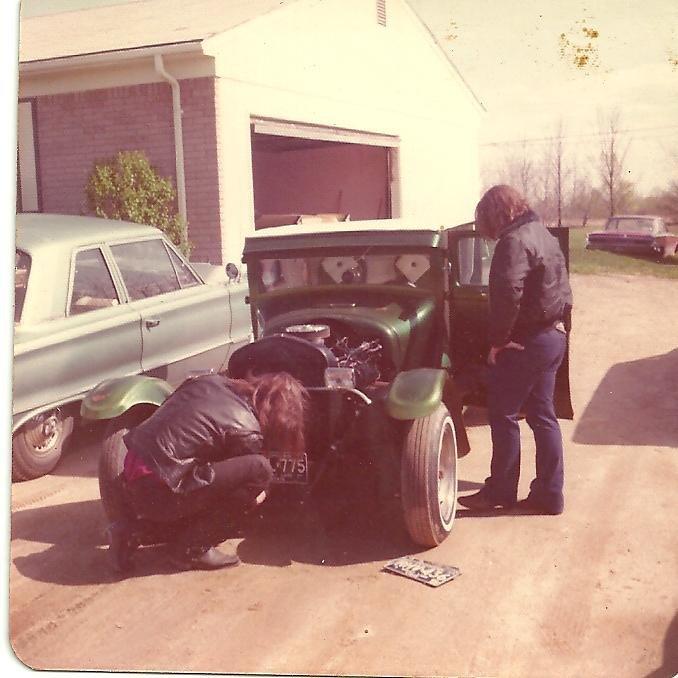 Don got the car home and his brother Gary looked it over.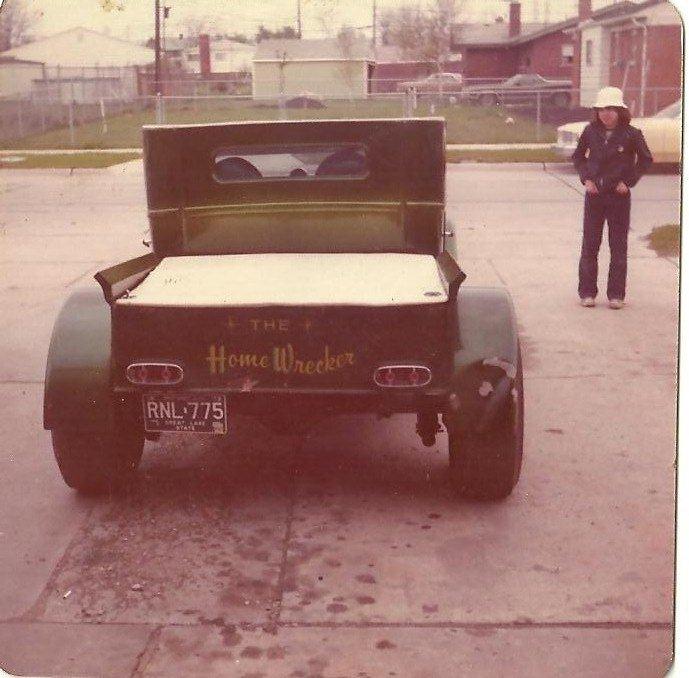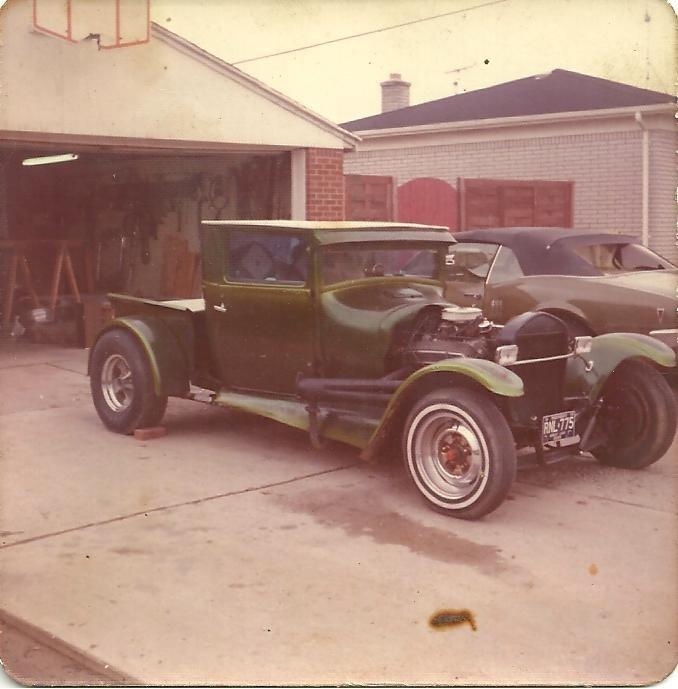 .In 1976, Don began stripping the paint for a repaint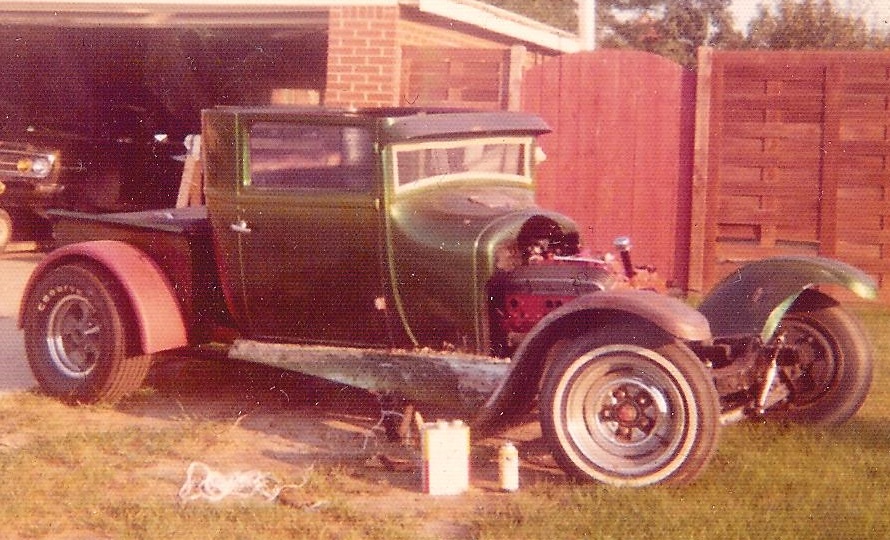 Go to Page 2 to get more history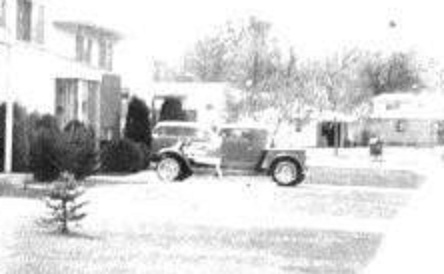 The drag race was shot by Richard Cote and the complete video can be seen at:    http://thehotrodsofdearborn.com/index.html